Choose the Best Vintage Car Hire for Your Wedding
The day has arrived, the day most women have been dreaming and have planned since they were a young girl. Yes, it's time to plan your wedding day. A venue needs to be arranged, invites sent, food ordered, and many more different aspects need to be organised to get your special day planning on a roll including your wedding car hire. With everything going on during the manic preparation before your wedding day, you just want your wedding transport hire to be quick and easy whilst also accommodated to your every requirement and providing vintage car hire that will complement the rest of your day and your theme.
No matter if you're are a petrol head or not a brides wedding day should be nothing less than perfect including the vintage car hire that is chosen. Every bride wants to arrive at their wedding in a style which everyone will remember and live in your memory on the most special day of your life and the vintage wedding car options available will be sure to turn head and draw everyone's attention. In this article, we have tried to make the panic of wedding preparation even easier by compiling a list of our most popular and recommended vintage car hire. Below are the 3 most elegant and luxurious vintages cars that will be sure to make any wedding the most memorable day of your life.
3 Most Popular Vintage Car Ideas
The choice of vintage car hire available to people is extensive but here are the most popular wedding cars that we would recommend to the happy couple to make their wedding day extra special.
Aston Martin DB6 Volante
Firstly, and what a car to start with, we have the Aston Martin DB6 Volante and it is quite simply beautiful demonstrating the brilliance of English engineering. Quite simply if it is good enough for Prince William and Kate to use as there wedding transport it is good enough for us. However, there is one downside if you are looking for Aston Martin to be your vintage car hire of choice. With only 216 of the DB6 Volante on the market today it might prove to be one of the more expensive options.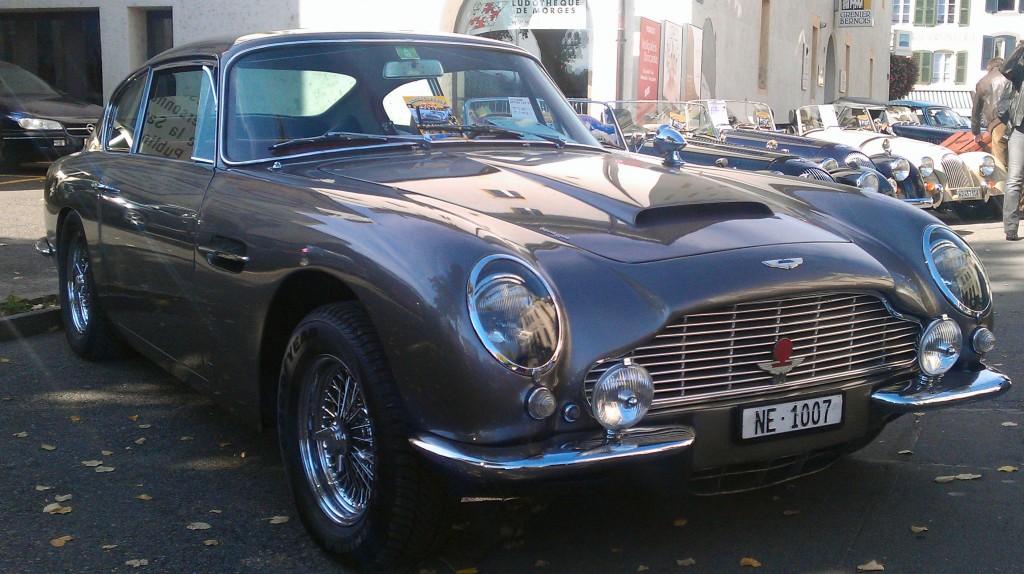 Beauford Classic
This 30's styled vintage vehicle has been specifically designed to be the perfect wedding car and is also known as the fairy tale car. The Beauford is designed to be customisable with a huge variety of colours options to match any wedding theme or colour scheme.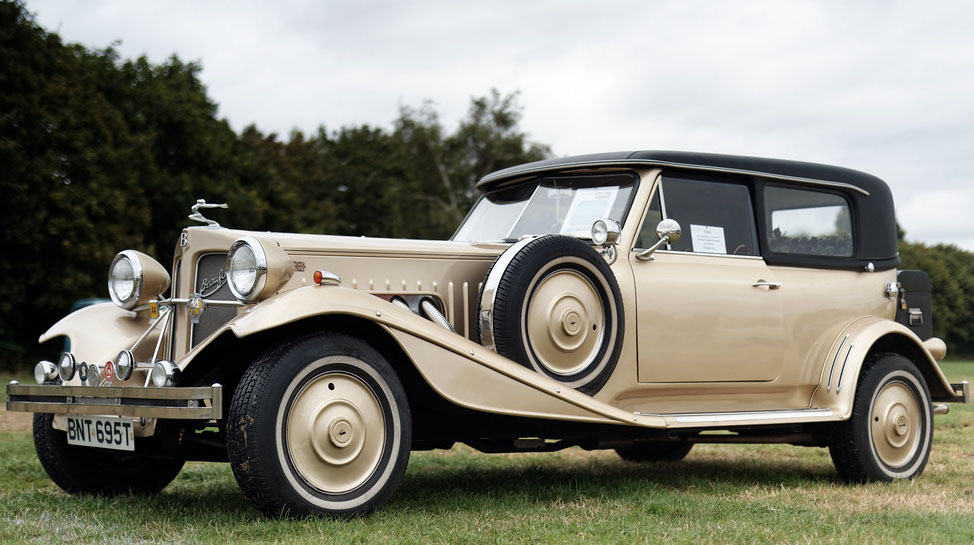 Rolls Royce Silver Cloud
One of the most popular options when looking into vintage car hire for your wedding day is the luxurious Rolls Royce silver cloud. Stunning and sleek lines, elegant and relaxing interior plus so many more features that come with the prolific reputation of Rolls Royce. If this is your preferred wedding car of choice you will be sure to make a statement when you arrive.